Michigan Online Gambling
We created iBetMichigan.com to provide a resource for people interested in Michigan online casino gambling, sports betting and the Michigan Lottery. Our focus is on news, information and opportunities related to online gambling in the State of Michigan.
We may receive a commissions for referring you through links on this website.
Michigan State Lottery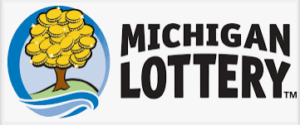 Once you sign up for the Michigan State Lottery using promo code MICHIGAN20 you will receive 20 FREE games of Blazing Red 7's, no deposit required. This promotion code is exclusive to iBetMichigan readers.
Online Gambling Approved by the State of Michigan
The Lawful Internet Gaming act was signed into law on December 20, 2020. This enabled Governor Gretchen Whitmer and the State of Michigan to allow the Michigan Gaming Control Board to issue licenses to online gambling operators. By mid January, rules were put in place and the 12 federally recognized Native American Tribes as well as 3 commercial casinos began teaming up with their platform provider partners. According to the State of Michigan, there are 26 tribal casinos located in 5 of the 10 geographical regions of Michigan across 21 counties. The 3 commercial casinos are all located in Downtown Detroit.
"We offer news, information and opportunities related to online sports betting, casinos, poker, the lottery and daily fantasy sports."
Michigan and its casinos are excited to offer over two dozen online gambling sites. These include casinos, poker sites and sportsbook apps. There are currently 15 casino operators that have a poker brand. The two brands currently being offered are Poker Stars and Bet MGM Poker.
This is just the beginning! Michigan is planning to expand the online gambling offerings in 2021 and beyond. We pride ourselves in providing the most relevant information on the world of gambling in the State of Michigan. Stay tuned and check back often for new offerings and opportunities.
History of Horse Racing, the Lottery & Charitable Gambling in Michigan
The Racing Act of 1933 established regulations which legalized pari-mutuel horse racing in Michigan. This Act was amended under the Horse Racing Law of 1995. The Michigan Gaming Control Board currently oversees these laws and they license and regulate the horse racing activities.
On May 17, 1972 voters in Michigan voted in favor of a State lottery. The lottery was officially established on August 1, 1972. In addition to the lottery, charitable gambling was also legalized during the same year.
History of Casino Gambling in Michigan
During 1983 the Keweenaw Bay Indian Community (KBIC), located in Baraga, Michigan issued a license to operate a for profit gambling casino to one of its tribal members named Fred Dakota. Dakota was a Tribal Chairman from 1971 through 1982, with the exception of one year. He was also the Executive Director for the Tribe from 1974 through 1982. The casino operated out of his garage which is located on the L'Anse Indian reservation. His casino was privately owned and operated. Later his casino moved to another area of the reservation where he offered craps, poker and pull tabs. Fred's casino eventually closed. He faced too many legal issues to keep it open for business.
Fred's casino was operating for only a short time. However, it did pave the way for the tribe to establish their own Tribally operated casino in 1984. This was just the beginning of the expansion of gambling in Indian country. There were legal battles brewing across Michigan and the country as tribes battled states over their right to establish casinos.
Casinos Help Fund Local Projects in Michigan


Tribal Casinos: Funds for Michigan
Michigan's tribal casinos generate a great deal of money from its patrons. A portion of each Tribe's gambling revenue is remitted to their local surrounding communities. Each tribe contributes 2% of their net wins to the local revenue sharing board or Michigan State Government. Some tribes, depending on their exclusivity arrangements, pay into other funds. The additional payments provided by some tribes ranges from 2%-12%. This money is placed in the Michigan Economic Development Corporation (MEDC) and the Michigan Strategic Fund (MSF). These oversight divisions handle the transfers and expenditures of the gambling revenue to the local communities.
The 2% remittance by all tribes is used within each community to provide needed services and programs. Just to give our readers an idea of how much money has been contributed to the casino funds, the following top four 2020 contributors are listed below.
Saginaw Chippewa Indian Tribe- $5,293,564
Nottawaseppi Huron Band of the Potawatomi- $4,918,734
Pokagon Band of Potawatomi Indians- $4,396,495
Match-E-Be-Nash-She-Wish Band of Pottawatomi Indians- $3,684,810


Here are just some of the worthy causes that make valuable use of the net wins from tribal casinos in Michigan.
Public Schools
County Sheriff's Department
Fire Department
Township Needs
Parks and Recreation
State Fair Funding
YMCA
Watershed Programs
Library
Health Department
And More

Michigan gambling is bringing in extra funds. This is especially valuable during the COVID pandemic period. The tribal and commercial casinos were all shut down for various periods of time. Today, many tables inside casinos remain closed due to distancing and health safety requirements. The recently passed (January 2021) online gambling and sports betting in Michigan has allowed for additional funding to communities during the time the brick and mortar casinos were closed. The online gambling and sports betting options has benefited local communities during these difficult financial times.
Commercial Casinos in Detroit: Funds for Michigan
In 1996, the State of Michigan and its people passed Proposition E. This allowed for the State to open up commercial casinos in the Detroit area. This was in competition with the Indian casinos so the tribal governments no longer had to make payments into the strategic fund. As indicated above, most tribes now only pay into the local government units. The 3 commercial casinos in Detroit are MGM Grand, Motor City and Greeektown Casino. The commercial casinos pay wagering taxes into the State at 8.1% and the City at 10.9%. In some cases, the city of Detroit asks for other wagering tax payments.
Like the Tribal Casinos, community projects to assist the public are provided. The entire amount of the State Wagering Tax goes to K-12 classroom.
Here are some examples of the the allocation of funds for community work:
Neighborhood Economic Development
Youth Development
Anti Gang Education
Programs for the Fire Department
Hiring and Training of New Patrol Officers

The pandemic in 2019-21 has had detrimental affects for the State of Michigan and Detroit. With the legalization of online gambling and sports betting, more funds will continue to come into the State of Michigan. This new legislation will have a major positive impact of the economics of the city and state.
State of Michigan & Compacts Signed with Federally Recognized Tribes for Gambling
In 1988 the United States Congress enacted the Indian Gaming Regulatory Act (IGRA). This Act provided regulatory oversite of gaming operations that occurred on Native American Indian Reservations. The Act was administered by the National Indian Gaming Commission (NIGC). The NIGC provided guidance to Tribal nations to create or expand their Tribally owned casinos. The State of Michigan set up compacts with the tribes in response to the IGRA. This allowed them to offer Class III games which include electronic games of chance and full gaming opportunities.
In 1993 the State of Michigan approved compacts with the following tribes:
Bay Mills Indian Community
Grand Traverse Band of Ottawa and Chippewa Indians
Hannahville Indian Community
Keweenaw Bay Indian Community
Lac Vieux Desert Band of Lake Superior Chippewa Indians
Saginaw Chippewa Indian Tribe
Sault Ste. Marie Tribe of Chippewa Indians


In 1998 the State of Michigan approved compacts with the following tribes:
Little River Band of Ottawa Indians
Little Traverse Bay Bands of Odawa Indians
Nottawaseppi Huron Band of Potawatomi Indians
Pokagon Band of Potawatomi Indians


In 2007 the State of Michigan approved a compact with the following tribe:
Match-E-Be-Nash-She-Wish Band of Pottawatomi Indians (Gun Lake Tribe).

Non Federally Recognized Tribes
The tribes listed below are working to become federally recognized. When/if this happens, the tribes will be able to negotiate a compact with the state of Michigan. This will allow them to offer casino gambling.


Burt Lake Band of Ottawa and Chippewa Indians
Grand River Band of Ottawa Indians
Land Based and Online Casino Partners
The Michigan Lawful Internet Gaming Act of 2021 allowed for each tribal and commercially owned casino to create an online partnership. Michigan has over two dozen tribal casinos and three commercial casinos which have platform provider partners that jointly offer online sports betting, online gambling casinos and in some cases poker.