The Michigan Lottery boasts hundreds of online games, pull tabs, instant win, fast cash, drawings, keno and second chance games. In order to play the Lottery you must be over 18 years of age and a resident of the State of Michigan. Firstly, sign up using promo code iBETMI or MICHIGAN20 and you will receive 20 FREE games called Blazing Red 7's. This promo code is exclusive to iBetMichigan.com. No deposit required. Secondly, you may deposit money into your account once you use the promo code. Finally, you can also decide to walk away and spend no more money out of your pocket. Just use the promo code and never come back.
We may receive commissions for referring you through links on this website.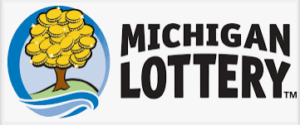 In addition to paid games, you can also play for fun on the Michigan State Lottery website. This will allow you to try out many of the games, so you will learn how to play before you pay any money.
You can play several different styles of Keno including online Keno draw games. These games include Instant Keno, Quick 6, and Fuzzball keno. In addition, the Michigan Lottery also sells tickets for Lotto 47, Mega Millions, Powerball and Fantasy 5. It is a fun way to test your luck and maybe hit the lottery jackpot.
So remember, if you visit the Lottery's website you must use our exclusive promotion code to receive your 20 free games. It is possible that you might win big from just these free games. So click on over to the Lottery website and give it a free try. You have nothing to lose, but maybe a whole lot to gain.
How to Play Blazing Red7s from the Michigan State Lottery?
First you must

sign up

and select your ticket cost. Tickets cost between $0.10 – $2.00.
Second, you click on "Play" to buy the game.
Then you Click on each of YOUR numbers and the WINNING numbers or you can merely click on REVEAL ALL to open up all of the numbers at once.
If any of your numbers match the winning numbers you will win the prize shown.
If you are lucky enough to reveal a 7 you automatically win the prize shown.
What does a winning Lottery ticket for Blazing Red 7s look like?
The Blazing Red 7s example game ticket below shows the player won $5. They won $3 for revealing a 7, $1 for the 24 and $1 for the 11. You have nothing to lose by signing up to use our Promo Code: iBetMI. There is NO DEPOSIT REQUIRED.
---
Help us spread the word. Please PIN this image using Pinterest.
Thank you.