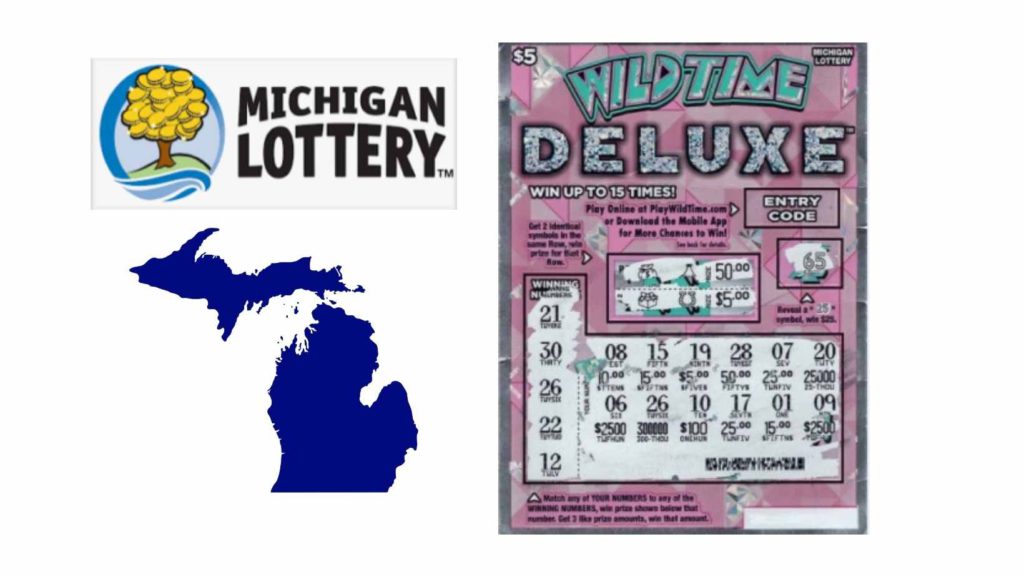 $300,000 Scratch Ticket Winner Playing the Michigan Lottery
Scratch ticket winner! Imagine your gas tank shows low fuel and you stop for gas and win $300,000. This recently happened to a man in Macomb County. Macomb county is located in the northern section of Detroit, Michigan. The Michigan Lottery has scratch tickets that can be purchased at gas stations across the state. There are 10,500 locations to buy lottery tickets across Michigan. In addition, you can play the Michigan Lottery online and receive 20 FREE digital scratch tickets. This lucky man bought a scratch off instant game called Wild Time Deluxe at Napoleon Auto Service in Sterling Heights, Michigan. The man chose to remain anonymous.
"I always play the Wild Time Deluxe game, but I usually purchase my tickets at a specific retailer," said the 46-year-old player. "I was driving home, and my low fuel light came on, so I stopped at the nearest gas station and decided to get some lottery tickets while I was there.

Michigan Lottery News, July 14, 2021
Michigan Winner to Vacation and Help Family
As he scratched the ticket he noticed he had matched number 26 on the instant win ticket. To his surprise the corresponding winning amount was $300,000. He then took the ticket to the retail counter and they verified that he had won and needed to file a claim. At a later time, he drove to the Michigan Lottery headquarters so he could claim his $300,000 prize. He plans on taking a vacation and helping out his family with the winnings.
The Wild Time Deluxe instant win game has paid out over $12 million to lottery players since the game started during April 2021. The tickets cost $5 each. You can win from $5 to the top prize of $300,000. There is still over $20 million in unclaimed prizes so stop and buy your ticket today. There are still two $300,000 prizes that are waiting for someone to scratch off the winning numbers. In addition, there are six prizes of $25,000 and twenty prizes of $2,500 left to win.