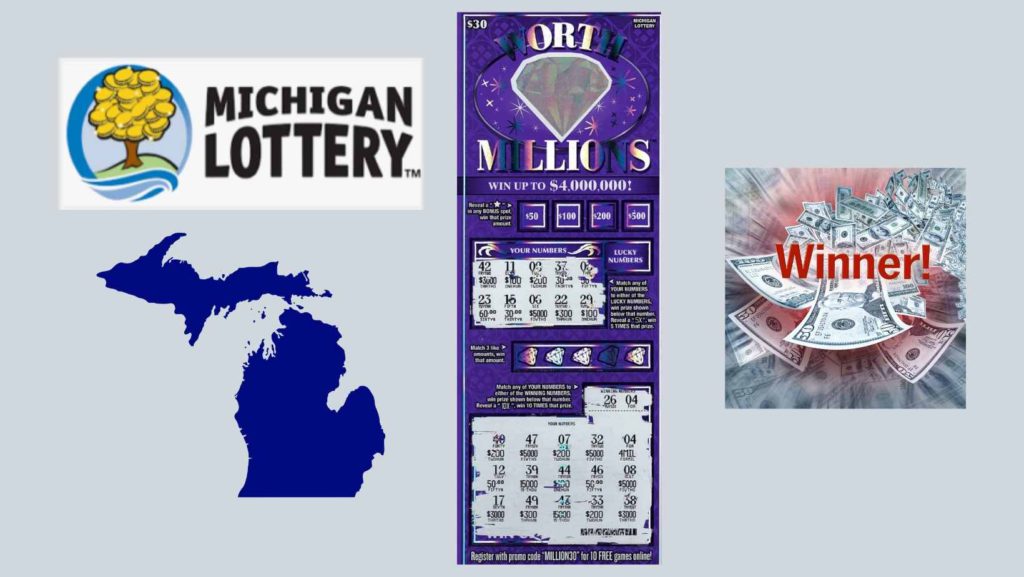 New York Man Wins Big Playing Michigan Lottery Instant Scratch Game
Have you ever purchased an instant scratch game lottery ticket? A man from New York might be singing a new tune this week after he won $4 million from the Michigan Lottery. He won the huge prize playing the Worth Millions instant scratch game. Instead of just saying, "I love New York" he now can say, "I love Michigan" too. The lucky winner chose to remain anonymous. He purchased the instant scratch game ticket from United II Liquor, located in Dearborn, Michigan. Dearborn is Michigan's 8th largest city and is part of the Detroit metro area. You can purchase lottery tickets at 10,500 retailers across the state. In addition, you can also play the Michigan Lottery online if you are over 18 years of age and a resident of the state.
"I saw there were two top prizes remaining on the Worth Millions game, so I thought I had good odds," said the 26-year-old player. "I gave the ticket to my friend to check when he went to the store. When I got a call from him telling me I won $4 million, I freaked out! I had to pinch myself because I couldn't believe it was real."

Michigan Lottery Connect, July 15, 2021
In Michigan lottery winners can either claim their prize in a lump sum which is a lesser amount, or receive annual annuity payments for the entire prize amount. This New York man chose the lump sum payment of approximately $2.5 million.
The lottery game called Worth Millions, started during September 2019. So far, players have cashed in on over $149 million in prizes from the instant win game. In addition, the game tickets cost $30 each and the prizes range from $30 to $4 million. This lucky guy from New York won one of the top prizes.
Do you feel lucky? Get 20 FREE digital scratch ticket now from the Michigan Lottery website.