Are you the King of the Weekend? BetMGM Sportsbook has weekly promotions and this is just one of them. If you sign-up for BetMGM Sportsbook you will be notified of new promotions each week to make your sports games even more exciting. This new FREE game might even crown you the King if you guess correctly. Everyone loves getting something for FREE!
BetMGM Michigan Online Sportsbook has a new game that is FREE to play! The new game is called "King of the Weekend NFL." This game is Free-to-Play weekly. You could win up to $50,000! It is FREE to play so what do you have to lose?
Click below to sign-up on the BetMGM Sportsbook website.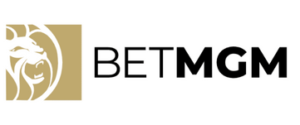 In order to play King of the Weekend, you must:
Guess the 6 highest scoring teams.
The teams must be from a specific sport.
You must pick the teams in the right order of total points scored.
If you get all 6 you win the grand prize.

There are other prizes including the following:
Pick all 6 correctly = $20k cash. If there are multiple winners the money is split.
Pick the first 5 = You win $250 cash in a free bet
Get the first 4 correct = $50 in a free bet
Get the first 3 right = $25 in a free bet
Only 2 first guessed = $5 in a free bet
If you only get the first 1 correct = $1 in a free bet.

Other FREE offers in Michigan
Have you signed up for the online Michigan Lottery yet? If not, you should sign up just to receive 20 FREE instant win games. There is no deposit required to sign up. All you need to do is to use promotion code Michigan20 during sign-up. Click our link below and the coupon code will automatically be populated on the Lottery website sign-up page for you.