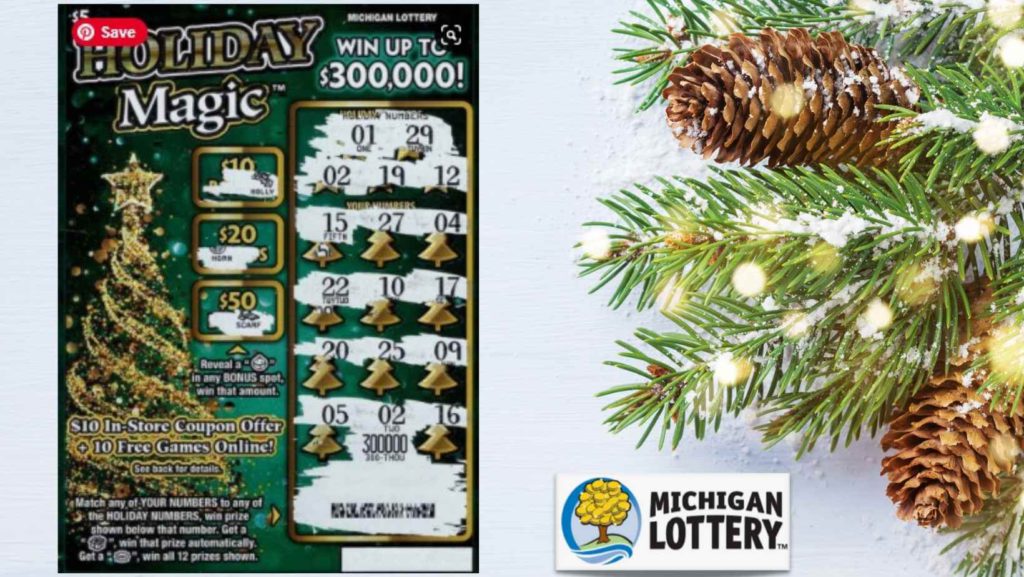 Holiday Magic even after the holiday season is over! Imagine going to the grocery store and winning $300,000. A woman from Kent County, Michigan left the grocery store with a $300,000 prize from the Michigan Lottery. She bought the Holiday Magic instant game from the Lottery. She bought the lucky ticket at the Meijer store in Grand Rapids, Michigan.
The 76-year-old woman who chose to remain anonymous said:
"I decided to grab a few before I went grocery shopping and I scratched them off right away.

MILOTTERYCONNECT
She initially thought there is no way this could be happening. After examining the instant game ticket a few more times she realized it was real. Afterward, she continued shopping but kept looking in her purse to make sure the ticket was still there.
Michigan Lottery Headquarters Issues Large Prizes
In order to claim a large prize from the Michigan Lottery, one must visit the Lottery headquarters located in Lansing, Michigan. She recently visited Lottery headquarters to claim her Holiday Magic prize. The winning will pay off her car and the remainder will go into savings.
The player visited Lottery headquarters recently to claim the prize. With her winnings, she plans to pay off her car and then save the remainder.
How to play Holiday Magic instant win games from the Michigan Lottery?
Look at the main play section of the Holiday Magic instant win ticket. Then, scratch off the play area. Next, match your number to the holiday numbers shown. If the numbers match you win the prize shown below the numbers. If you reveal a "PRESENT" you automatically win the prize shown. In addition, if you reveal a "WINALL" you automatically win all 12 of the prizes shown on the ticket! Also, there is a bonus prize available. If you uncover an "Ornament" you will win either $10, $20, or $50 instantly.
How much Holiday Magic money has been won so far?
So far, over $10 million in prizes have been won playing the Holiday Magic instant game. The game initially started in October 2021. A ticket only costs $5 each. The prizes range from $5 through $300,000. It is exciting to know that over $9 million in prizes are still remaining as of today! There is one $300,000 prize and five prizes of $2,000 remaining. The tickets are sold by 10,500 retailers located across Michigan.