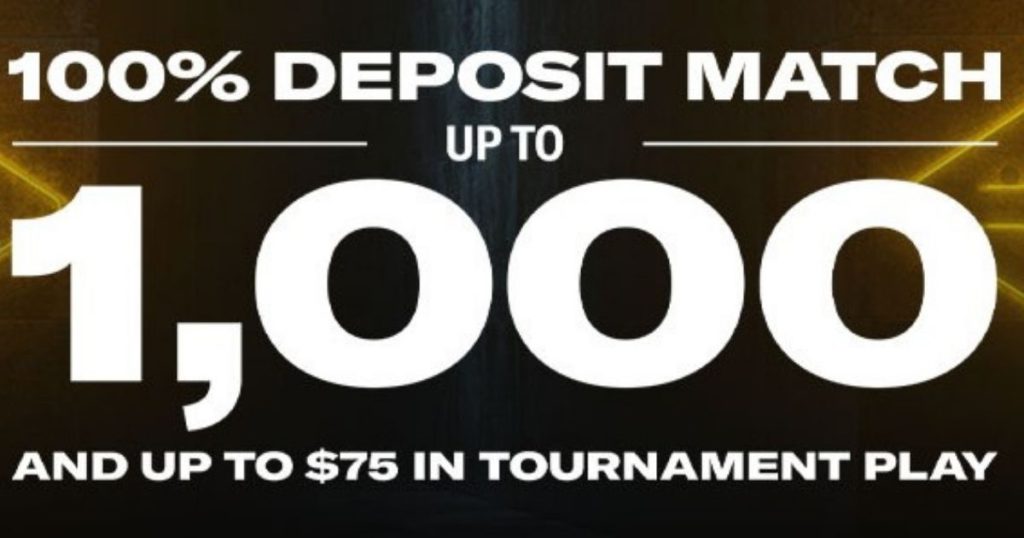 BetMGM Poker Welcome Offer March 22 – December 31, 2022
BetMGM Poker Welcome Offer. This is a great offer! You will receive a 100% first-time deposit match of up to $1,000. In addition, you can receive up to $75 in BetMGM Tournament Tickets.
Click here BETMGM POKER to sign up for this promotion.
The BetMGM Poker Welcome Offer will be awarded to you after setting up your BetMGM Poker account. Once your account is set up the bonuses and deposit match will be credited to your account.
If you deposit from $10 to $499 you will get $25 in Tournament Tickets. These are for Free Play.
In addition, if you deposit from $500 to $999 you will get $50 in Tournament Tickets. Again, these are for Free Play.
Finally, if you deposit $1,000 and you will get $75 in Tournament Tickets for Free Play.
How do I Participate in the BetMGM Welcome Offer?
You simply need to Register at BETMGM POKER and open a BetMGM Poker account.
Next, you need to make a deposit within 7 days of opening the account.
Eligibility:
This Offer is only for new accounts. Existing players do not qualify.
You must be at least 21 years old and playing the games within the State of Michigan's boundaries.
All account information must be verifiable.
The promotion is a condition to, and subject to, the Michigan Gaming Control Board's regulatory approval of the Poker site. If regulatory approval changes or is withdrawn during the promotion period the promotion will become null and void.