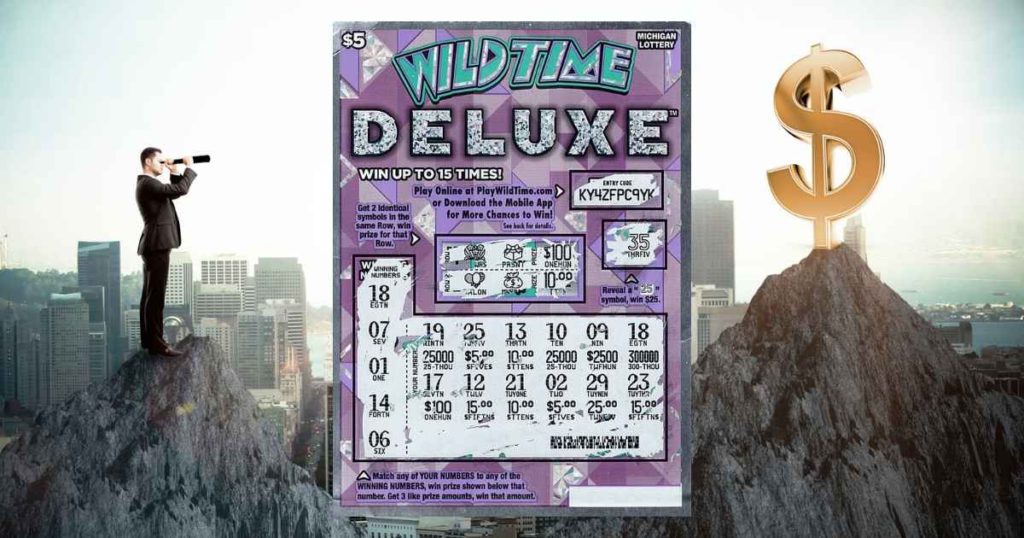 The Michigan Wild Time Deluxe Instant Lottery Game pays a Wayne county woman $300,000. The anonymous 29-year-old woman told Michigan Lottery officials she cried when she won. She bought the winning ticket from the CVS Pharmacy, on Middlebelt Road, Livonia, Michigan.
In preparation for a family gathering at her home, she went to CVS Pharmacy to get some last-minute items for the party. She handed the cashier the money and also asked for a Michigan Wild Time Deluxe instant ticket. She brought the ticket home and forgot about it until later in the evening.
She recently visited Michigan Lotteries Headquarters located in Lansing, Michigan to claim the prize. She will use the winnings to buy a new home.
Michigan Wild Time Deluxe Instant Winner Game
The Michigan Wild Time Deluxe instant game began in April 2021. So far, lottery players have won over $38 million playing the game. A ticket only costs $5. The prizes range from $5 to $300,000. There are over $27 million in prizes that have yet to be won. This includes two top prizes of $300,000. In addition, there remain nine $25,000 prizes, and 27 of the $2,500 prizes. This instant game can be purchased at one of the 10,500 Michigan Lottery retailers located across the state.
Michigan Lottery players won over $1.8 billion by playing instant games during 2021.
FREE Michigan Lottery Instant Win Tickets
Did you know you can play the Michigan Lottery online? In addition, the lottery gives away 20 FREE online instant win tickets just for signing up on their website. In order to qualify, you must be a Michigan resident 18 years or older. Visit the Lottery Website and use promotion code MICHIGAN20 when signing up (if you click on this link it will automatically populate the promotion code and bring you to the Lottery's website). You will receive 20 FREE instant win tickets. In addition, there is NO DEPOSIT required to receive the tickets. The lottery will also provide a 50% match as a bonus for up to $100. Therefore, if you deposit $200 the Michigan Lottery will match 50% of your deposit. This will give you a $100 bonus to play the lottery with.