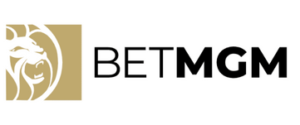 Free $25 on signup, no deposit required. Up to $1000 match.
BetMGM Poker Michigan
As soon as you've signed up with the site, you'll receive a $25 bonus.
You can also claim a bonus on your first deposit at this site. This is a 100% deposit bonus, essentially meaning that your first deposit will be doubled. There is a maximum value of $1000 attached to this bonus – deposit anything more than this and you'll still only receive $600 in bonus funds.
Pros
$25 Signup bonus
Up to $600 match on first deposit,
BetMGM Poker Michigan Info

BetMGM is one of Michigan's biggest online gambling sites, attracting thousands of players every week, who are looking to gamble in a variety of different ways. One area of the site that's particularly impressive is the poker section, which plays host to large numbers of players looking for fast-paced, exciting cash games and tournaments. With a welcome bonus worth up to $625, as well as a fantastic rewards scheme, it's no surprise to find so many people flocking to BetMGM Michigan to play poker.
On this page, we're going to be taking you through everything you need to know about the BetMGM Michigan Poker website, from how to claim the welcome bonus to which poker variations you'll be able to play. After you've read through this page, you'll know for sure whether this online poker website is the perfect place for you to play. So, keep on reading to find out more about the poker at BetMGM Michigan!
Poker Variations at BetMGM Poker Michigan
Firstly, we need to look at the poker variations on offer. Texas hold'em is found at pretty much every poker website, but are there are other variations of the game you can try at BetMGM?
No Limit Texas Hold'em
No-limit Texas hold 'em is undoubtedly the most popular form of poker in the world, and most of the games and tournaments found at BetMGM use these rules. Essentially, there are no limits on the amount you can bet in this form, so you can place a bet of any size, at any time.
You'll find various real money games of this type at BetMGM, plus nearly all the tournaments are NL hold'em too. You'll find NL hold 'em cash games and tournaments of all different sizes, making BetMGM great for small stakes players and high rollers alike. It is also possible to play free NL hold'em at BetMGM, which is fantastic for new players looking to learn the rules.
Fixed Limit Texas Hold'em at BetMGM Poker
Fixed limit Texas hold 'em is a variation of the game not seen too often at online casinos, so it's exciting to find it at BetMGM. In fixed limit hold'em, the amount of money bet is fixed. The bet size is fixed at the same as the big blind before the flop and on the flop, while in all subsequent betting rounds it must be double the big blind. What's more, a maximum of four bets per round is allowed.
Pot Limit Texas Hold'em
Pot limit hold'em is also available at BetMGM, and it is essentially a hybrid between the no limit and fixed limit versions of the game. In this version, the player may bet a maximum of the size of the pot. There is no limit to the number of raises and reraises that can occur during a betting round.
Other BetMGM Poker Variations
As you might expect, there are also a few other varieties of poker at BetMGM, although none are as popular as Texas hold'em. Many will be glad to see that BetMGM poker Omaha offers, along with Omaha Hi/Lo, both of which take a specific skill to play. These games are exceptionally enjoyable once you become familiar with the rules. BetMGM poker also offers Seven Card Stud and Seven Card Stud Hi/Lo. Overall, BetMGM Michigan offers a great selection of poker varieties. Although, like most other sites, it leans heavily towards Texas hold'em.
Game Types at BetMGM Poker
When you sign up with BetMGM Michigan, you'll be able to play two broad types of poker games: cash games and tournaments. Both cash games and tournaments run on the well-regarded partypoker US network, ensuring there are always plenty of players.
Cash Games
Cash games often come in 2nd to tournaments, but BetMGM games stand out. You'll find that you're able to play for a variety of different stakes, with the minimum buy-in for some tables being just $0.60. At the other end of the scale, it's possible to sit down at a table with thousands. The games at BetMGM have up to nine players, although short-handed games are also available. The fact that the site is so popular means that you won't have to wait long to get a game.
One really exciting feature found at BetMGM's cash games is FastForward. This allows you to fast forward through a bad hand, meaning you only need to concentrate on the hands that are worth playing. The result? You can get through more hands in a session, giving you the chance to win more money than you otherwise would.
FastForward works by allowing you to fold cards and then, instead of waiting for the hand to finish, you are taken to a different table, where you receive a new hand straight away. This means you can get through far more hands in a session than you could while playing a standard cash game.
Multi-Table Tournaments
There are a couple of basic types of tournaments at BetMGM. The first type is multi-table tournaments – often referred to as MTTs by players. As the name suggests, these tournaments take place across multiple tables, in order to accommodate all players.
The MTTs at BetMGM can feature hundreds of players, meaning that the prizes can be particularly impressive. Highlights include the Mega Tuesday tournament with a guaranteed prize pool of $12k, as well as the Sunday tournament, which has a prize pool of at least $40k. You'll also find hundreds of other tournaments, for buy-ins ranging from $0.25 to $535. Tournaments can run at regular speed, or they can be turbo, which offers a faster game, or hyper, which offers an even faster game.
You'll find that the majority of MTTs are standard tournaments, whereby you simply need to be one of the last players standing to win money. However, there are also progressive knockout tournaments, where you win money when knocking out another player, as well as for finishing in the money positions. Most tournaments are no limit hold'em, but you will also find them available with other types of hold'em, along with variations of Omaha and Seven Card Stud.
Sit & Go Tournaments
Sit & Go tournaments are single table tournaments, therefore meaning that they feature a maximum of ten players. You'll all sit down at the table and attempt to be one of the players finishing in the money. The prizes are considerably smaller than they are at MTTs. However, your chances of winning a prize increase massively, due to the small number of opponents. They're also quicker than MTTs, with most regular speed tournaments being over within an hour.
You'll find a large variety of sit & go tournaments at BetMGM Michigan, with new games starting all the time. These tournaments can cost as little as $0.10, while the maximum buy-in you'll find is $500. As with MTTs, you'll find that sit & go tournaments can have regular, turbo, and hyper speeds. Tables can start three-handed, six-handed, and ten-handed.
BetMGM Poker Michigan Bonuses
Bonuses play a huge role at every online gambling website, and this is certainly true when it comes to BetMGM. There is a great welcome bonus for every new player to claim, plus they offer something called The Grind – perfect for those who like to grind away on the tables. Check out details of both, as well as the loyalty scheme, below.
Welcome Bonuses
The welcome bonus at BetMGM Poker comes in two parts, with the first being a fantastic no deposit bonus. As soon as you've signed up with the site, you'll receive a $25 bonus. This will be split in two, as follows:
$10 to be used on cash tables
$15 to be used playing tournaments
To withdraw the $10 bonus, you'll need to play a single raked hand. Any money you win from the tournament bonus is available immediately. There are no other significant terms and conditions.
You can also claim a bonus on your first deposit at this site. This is a 100% deposit bonus, essentially meaning that your first deposit will be doubled. There is a maximum value of $1000 attached to this bonus – deposit anything more than this and you'll still only receive $1000 in bonus funds.
The deposit bonus comes in 10% increments. So, for example, if you receive a $100 bonus, it will come in increments of $10 each. To release any money you win, you'll need to earn 12x the increment in iRewards Points. So, you must accumulate 120 points to withdraw the $10 bonus. iRewards Points earned prior to the bonus being awarded do not count towards the requirements. You have 14 days to claim the bonus from signing up. The bonus' requirements must be met within 28 days of the first deposit.
Other Bonuses and Promotions
The only other promotion at BetMGM Michigan for poker players is The Grind. There's no need to opt-in to this promotion, it is automatic. As the name suggests, it rewards players for grinding at the tables. It's essentially a reward scheme that works independently from M Life Rewards, although it's still based on earning iRewards Points.
You'll receive 4.2 points for every $1 spent on cash games with a $1 rake, as well as for every $1 spent entering a tournament. The Grind then turns these points into cash prizes. The minimum cash prize is $1, which is for 100 points. As you go up in tiers, you'll boost your prize – reach 300,000 points and you'll receive the maximum reward, which is $6,500. The reward is paid at the end of the month, and you'll only receive the highest reward you've unlocked, not the total of all rewards.
Loyalty Program
The M Life Rewards program is available to everyone at the BetMGM Michigan site. You receive points for playing poker and casino games, as well as placing bets. These points convert into prizes at MGM properties. These prizes include comps for rooms and dining. As with many loyalty schemes, there are also tiers. The higher you rise in the tiers, the better the perks will be. Get to Noir level and you'll receive 40% more points when you play, as well as guaranteed hotel and restaurant reservations. You'll even get a complimentary limousine service to the property from the nearest airport!
BetMGM Mobile Poker
It's possible to play poker at BetMGM Michigan using your Apple device, meaning you're able to sit down at a table wherever you are in the state, providing you have an internet connection. To play, simply head to The App Store and download the BetMGM Poker Michigan app. Unfortunately, there's no app currently available to Android users, but there is in New Jersey and Pennsylvania, suggesting that Michigan will receive one soon.
Once downloaded, you'll be able to log in to your existing account and play at the same cash games and tournaments as desktop players. You will also be able to deposit and withdraw money, claim bonuses, and contact customer support.
Deposits and Withdrawals
Those looking to deposit at BetMGM Michigan can use the following options: credit/debit card, PayPal, online banking, electronic transfer, VIP Preferred, and BetMGM Prepaid Play+. Whether the deposit is instant depends on the option you use – most will use credit/debit cards and will receive instant transactions. There are no fees for depositing charged by BetMGM.
Withdrawals can be made using VIP Preferred and online banking and will take up to five days to be processed by the site. After this, you might have to wait a short while for the money to be transferred over to you. There are no charges for withdrawing your money.
BetMGM Poker Michigan Customer Support
The customer support at BetMGM Michigan is fantastic. If you have a question, click the "Help & Contact" option and answer some questions. Then if possible, you'll then be directed to a page that answers your query. If you don't get the answer you need, you can then contact the site using live chat or email. There is no phone support offered by BetMGM Michigan.
BetMGM Poker Michigan Verdict
Overall, there can be no doubting that BetMGM is a fantastic provider of online poker in Michigan. The selection of games is large and should allow everyone to find something that suits them, while their welcome bonus and loyalty scheme are both highly impressive. However, you are somewhat excluded if you want to play using an Android device, as there is no BetMGM Poker Michigan app available at the Google Play Store.
If you're looking for a place to play poker in Michigan, BetMGM comes highly recommended. Why not head there today and claim your free $25 bonus?
FAQs
Have you got a question you need answering about the BetMGM Michigan Poker site? If so, check out the FAQs below.
Is online poker legal in Michigan?
Yes, it is legal to play poker online in Michigan and has been since December 2019. However, it took until January 2021 for the first site to open, and this was PokerStars. Since then, only BetMGM has started to offer online poker to those in Michigan.
Can I play when outside of Michigan?
No, you will not be able to play at BetMGM Michigan if you are outside of state lines. The site is geofenced, meaning it uses software to determine the physical location of a player.
How old must I be to play poker online?
The legal age to play poker online in Michigan is 21.
Is BetMGM a safe place to play?
Yes, it is completely safe to play poker online at BetMGM. The Michigan Gaming Control Boards licenses BetMGM poker. Also, your deposits and withdrawals go through SSL encryption technology.
Does BetMGM offer other types of gambling online?
Yes, those in Michigan will also be able to bet on sports at the site, plus they'll also be able to play a variety of casino games.