BetMGM Michigan Sportsbook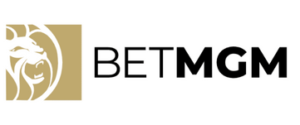 Risk-free first Bet Up to $1000
BetMGM Michigan Sportsbook
BetMGM Sportsbook Risk-FREE first bet of up to $1,000
The Michigan version of the BetMGM sportsbook is just one of many found throughout the United States of America. The company is using its experience to create a website every sports fan should love. There is no doubt of BetMGM's pedigree either, as they're one of the biggest names in the US sports betting industry. They are affiliated with the superb MGM Grand Detroit, one of the city's top casinos.
Pros
Up to $1,000 risk FREE bet.
Sportsbook app available for both Android and IOS devices.
A large selection of sports betting to choose from.
Cons
None found. A great choice for sports betting.
BetMGM Michigan Sportsbook Info
BetMGM Sportsbook Review
They say never judge a book by its cover, but we simply couldn't help doing so in this BetMGM sportsbook review. BetMGM is undoubtedly one of the best-looking sports betting sites out there, offering a slick yet understated interface interspersed with attractive graphics and popular bets. Quite simply, you can't help but be impressed when you first navigate onto this Michigan sportsbook's homepage.
Comprehensive BetMGM Sportsbook Review
The Michigan version of the BetMGM sportsbook is just one of many found throughout the United States (US). The company is using its experience to create a website every sports fan should love. There is no doubt of BetMGM's pedigree either, as they're one of the biggest names in the US sports betting industry. They are affiliated with the superb MGM Grand Detroit, one of the city's top casinos.
"There is no doubt of BetMGM's pedigree either, as they're one of the biggest names in the US sports betting industry."
In this BetMGM sportsbook review, we're going to be taking a long, hard look at what those living in and visiting the Great Lakes State can expect to find when they sign up. You'll find everything you need to know about the markets, promotions and much more, making this one of the most comprehensive BetMGM sportsbook reviews out there today. So, if you're looking for the best place to bet in Michigan, why not take a look at what we have to say below?


BetMGM Sportsbook Market Selection of Sports
There's nothing more important at a sportsbook than the selection of markets, so that's where this BetMGM review starts. We'll take a look at the range of betting offered on America's big four sports (Football, Basketball, Baseball and Hockey), taking in both professional and college tournaments.
However, before we look at specific sports markets, we need to look at the odds, and more specifically, whether they're competitive. There's good news here, as the odds you'll find at BetMGM are generally high and often industry leading. The result? You get more bang for your buck when placing a winning wager. Of course, you should still always shop around before placing a bet, just to make sure you're getting the best deal.
Selection of Sports at BetMGM Sportsbook:
Football

The most popular sport among gamblers, football takes prime position at Michigan's BetMGM sportsbook. As you might expect, betting is busiest whenever the Lions are playing, and fans of Michigan's team will find comprehensive coverage of every game. There's everything from simple bets on the winning team through to more complex bets on the number of points to be scored. In addition, you can bet on every National Football League (NFL) game live. You'll also find longer-term bets available, including conference winner, Most Valuable Player (MVP) and, of course, Super Bowl winner. Is this the year for the Lions, or do they still have building to do before they rival the league's big boys?
In addition to the NFL, you'll also find a vast number of college football betting options. As Michigan allows you to bet on local college teams, you'll get the chance to bet on every Wolverines and Spartans game, as well as college games from the rest of the country. There are also limited markets offered on the Canadian Football League (CFL).
Basketball

When there's no football being played, basketball takes the top spot in the minds of Michigan gamblers. The National Basketball Association (NBA) is, of course, hugely popular, and it's possible to bet on a wide range of markets, on everything from specific games through to league permutations. Every Pistons game, regardless of whether it's played at the Little Caesars Arena or outside of state lines, is offered. As with football, standard bets are available, plus you can boost the excitement of any game with live betting.
In terms of college betting, there's always massive interest in the annual March Madness tournament, plus every Big 10 matchup offers odds. If you've got a more international outlook on basketball, you'll also be able to find odds on games from an extensive range of other countries, including Spain, France and Italy. However, as you might expect, coverage of foreign tournaments is nowhere near as comprehensive as NBA and college games.
Baseball

Major League Baseball (MLB) betting in Michigan is big business, and BetMGM covers all the games in detail – including, of course, all those involving the state's own Detroit Tigers. You'll find four main sections for betting on MLB: MLB Pennants, MLB Divisions, MLB Awards and MLB Team Season Specials. Betting always peaks around the time of the World Series. As with all other major sports, both standard and live betting are available for all baseball games.
While MLB betting is extremely popular, you won't find any markets on minor leagues at the Michigan BetMGM sportsbook, nor will you find any National Collegiate Athletic Association (NCAA) betting options. There are also no markets on overseas baseball games and tournaments, which could disappoint some fans, especially those interested in the famous Cuban and Japanese leagues.
Hockey
Finally, we come to hockey, and betting is always strong on the National Hockey League (NHL), both in Michigan and throughout the rest of the US. Red Wings fans will find every game covered in-depth, as will fans of all other teams in the league. Once again, it's possible to bet before games and while they're ongoing. As well as betting on specific games, you can place wagers on markets such as division winners, series winners and, of course, the Stanley Cup winners. Parlays are also offered at BetMGM sportsbook in Michigan.
It won't surprise you that there are no markets on college hockey – it simply isn't as popular as college football and basketball. However, there are markets for the Swedish league, plus significant international tournaments are also covered.
Other Sports
There are many other sports also available to bet on at Michigan's BetMGM sportsbook. Look below for a complete list.
As you might expect, each of these sports is broken down into sections, quickly allowing you to find the available markets for major tournaments and competitions. For example, the soccer menu is broken down into various subsections, such as the Champions League, Premier League and World Cup.
Live Betting
As already mentioned in this BetMGM Michigan sportsbook review, live betting plays a prominent role in the betting experience at this site. It's not just the big four traditionally popular sports offered for in-play betting either, as it's also possible to make live bets on everything from the English Premier League to the National Association of Stock Car Auto Racing (NASCAR).
The number of options for each event depends on its popularity. Major events, such as the Super Bowl and World Cup games, have a comprehensive selection for all live betting fans.
BetMGM Sportsbook Bonuses & Promotions
The BetMGM sportsbook offers a big welcome bonus to all new players in Michigan. You'll be eligible to receive a free bet worth up to $600 at this site, and here's how it works:
Sign up with BetMGM
Deposit at least $10 into your sports betting account
Place a bet on any selection
If that bet loses, you receive a free bet, or bets, worth the same as your first bet
If your first bet is a winner, you will not receive any bonus
Place your free bet or bets on any selection

It is important to remember this: the value of your free bet is capped at $600, so if you make a bet worth more than this, you still only receive a $600 bonus. If your first bet is $50 or less, you receive one free bet worth its size. However, your bonus will be split into five instalments if your first bet is $50 or more. For example, if you receive the maximum bonus of $600, you'll receive 5 x $120 free bets.
You'll also find that there are plenty of other bonuses and promotions at the BetMGM sportsbook. These are usually centered on specific tournaments or events. For example, at the time of writing, there are promotions on the NHL Playoffs and the Coca-Cola 600. All users of the BetMGM sportsbook will also automatically become members of the M life Rewards Program, which leads to rewards that are redeemable at all MGM Resorts. You can also redeem points for bonuses and cash.
BetMGM Mobile Sportsbook App
In well-developed sports betting markets in the US, mobile betting accounts for the vast majority of bets made. For example, in New Jersey, the nation's biggest online sports betting market, around 90% of all online bets are made using a mobile device. This shows how important it is for a sportsbook to have a solid mobile presence.
You'll be glad to hear that the mobile aspect of the BetMGM Michigan sportsbook is superb. There are two ways to access markets using your mobile device. Firstly, you can simply use your mobile browser to navigate to the site, where you'll be met by a fully mobile-optimized website, which will adapt to fit perfectly onto screens of all shapes and sizes.
The other option is to download an app for your mobile, and these are available to both iOS and Android users. The apps are free and offer the easiest way to access the sportsbook. Those using the app can do everything that those using the website can, plus notifications can be enabled to ensure you always stay up-to-date with what's happening at the BetMGM sportsbook.
It's important to note that, as with all other sportsbooks, there's no need to sign up for a separate mobile account. Instead, you'll be able to log into your existing BetMGM account using the mobile website or app, giving you access to your existing bankroll. The integration makes betting exceptionally easy, especially for those who like to bet using both desktop and mobile devices.
Safety & Security
It's vital to think about your safety and security when choosing an online sportsbook. So, how can you be sure you'll be safe when betting at BetMGM? Well, they use state-of-the-art security features, such as SSL encryption, to ensure your banking details always remain secure, plus they also have a robust privacy policy that will protect your personal information.
You'll also find that the site is licensed and regulated by the Michigan Gaming Control Board. This means that there's an official body closely monitoring everything the site does. Therefore, there's no way for BetMGM to act in an unlawful or immoral manner. The fact that MGM is such an established name in the industry also contributes to your safety. After all, why would such a giant company risk harm to its reputation by offering anything less than exceptional safety and security?
Payment Options at BetMGM Sportsbook
It might not be the most exciting subject, but the next thing to discuss in this BetMGM Michigan sportsbook review is banking. You'll find that most people gambling at BetMGM use VISA, MasterCard or Discover to add money to their betting account. There are also plenty who choose to deposit using PayPal. You can also use online banking, electronic transfer and VIP Preferred, plus it's possible to add funds using your BetMGM Prepaid Play+ account. Most deposits are instantly credited to your account unless depositing using online banking, electronic transfer or VIP Preferred. BetMGM does not charge fees for depositing.
If you're lucky and manage to scoop a big win, you'll probably want to withdraw your prize. There are two ways you can do this: online banking and VIP Preferred. Every withdrawal request can take up to five days to be processed. You can cancel the withdrawal request at any point during the processing period. Once approved, it will take a few days for the money to be transferred over to you. BetMGM charges no fees for withdrawals.
Customer Support at BetMGM Sportsbook
Need some help while playing at BetMGM Michigan sportsbook? If so, you should click on the "Help & Contact" button in the top right corner of every screen. This will take you to a help section, where you can search for answers to your questions. If you find you need more help, you can navigate to a screen that gives you two contact options. Live chat is the most popular, and the other is email. BetMGM offers no phone support.
BetMGM Sportsbook: Our Conclusion
If you've read through this entire BetMGM sportsbook review, there's only one conclusion you can make: it's a superb place to bet, offering everything a gambler could ever ask for. The most significant upside to this sportsbook is undoubtedly the fantastic array of markets, and you'll also find that most bets will have competitive odds, so you get a decent return when backing a winner.
However, it's not just the markets and odds that make this such a great place to bet. The bonuses and promotions are some of the best available to sports betting fans in Michigan, plus there can be no doubting the fact that it's an exceptionally safe place to play. Add the various banking options and the top customer support to the mix, and you've got an online sportsbook that everyone in Michigan should consider signing up with. Why not head there today and claim your $600 bonus?
FAQS BetMGM Sportsbook
Do you have a few more questions about sports betting in Michigan? The following FAQS might answer your questions.
Yes, sports betting was made legal in Michigan at the end of 2019, with retail locations starting to offer it in March 2020. Online sports betting then began at the beginning of 2021. In order to bet, you must be at least 21 years of age.
Yes, it is perfectly legal in Michigan to bet on college sports. Therefore, you can bet on college teams from within the state, including the Michigan Wolverines and the Michigan State Spartans.
No, you do not have to be a Michigan resident to place bets. Instead, you simply need to be within Michigan state lines. This is very useful for sports betting fans living in neighboring states without legal sports betting, such as Wisconsin and Ohio.
BetMGM Sportsbook is safe. As with all legal sportsbooks in Michigan, BetMGM is licensed and regulated by the Michigan Gaming Control Board. BetMGM's stellar reputation should also tell you everything you need to know about the safety and security of their website.
Yes, there is also a fantastic casino offered at BetMGM Michigan, and you can read a review of it here. Poker is also offered to everyone at the BetMGM Michigan website.