Michigan Lottery: We may receive commissions for referring you through links on this website.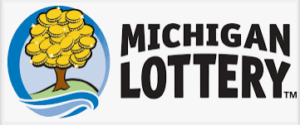 Promo Code MICHIGAN20 for 20 FREE games.
Michigan Lottery
Michigan residents 18+, use Promo Code MICHIGAN20 so you get 20 FREE games, no deposit required.  
Once you sign up (click on our link it will auto-populate the Promo Code) using our exclusive promo code your 20 free games of Blazing Red 7's will be credited to your account.
If you decide to play more and deposit money, the Lottery will provide a 50% match as a bonus of up to $100.  This means if you deposit $200 the Lottery will match 50% of your deposit for a $100 bonus.
Pros
20 Free Games Using Promo Code MICHIGAN20, no deposit required.
50% match as a bonus for up to $100.
Wide selection of online and offline games.
The Lottery adds new promotions regularly.
Cons
There is no loyalty program available.
Many games are available only at retail locations, not online.
Retail games have larger payouts then online games.
You must be a Michigan resident to play online.
Michigan Lottery Review
The Michigan Lottery is the official lottery provider of the state. Those in Michigan will undoubtedly be aware of many of their products available in stores, with many lottery tickets offering the chance to win millions of dollars.
The Michigan Lottery is a charitable organization that provides a tremendous amount of funding every year to the State of Michigan School Aid Fund. Currently, around 22 cents of every dollar spent on the lottery goes towards education in the state. In addition, the Lottery also contributes to local businesses. However, perhaps most importantly to you, the player, the Lottery plows back 61 cents on every dollar into prizes, which is why they can offer such a vast array of games with such impressive prizes.
Michigan Lottery Game Selection
Are you thinking about trying out the online games offered on the Michigan Lottery website? If so, you should read through our detailed Michigan Lottery review, which takes you through everything from the games on offer to the customer support provided. Alternatively, if you already like the Lottery's site, why not head there right now? Use the bonus code MICHIGAN20 and you will receive 20 FREE games, no deposit required.
As you might expect, the most essential part of the Michigan Lottery website is the selection of games on offer. Many of the games are available online. However, you will also find games advertised that are only available to purchase in brick-and-mortar stores. Check out the section below to find out about the great selection of games from the Michigan Lottery both online and in stores.
It is vital to know about a couple of things in the small print before playing at this site. To be eligible for a prize, you must be a Michigan resident. Therefore, those outside the state can't jump over the border and purchase tickets, unlike sports betting and casino sites. You must also be in Michigan when buying a ticket, even if you are a Michigan resident.
Selection of Michigan Lottery Games:
Digital Scratch Tickets

The main product available on the Michigan Lottery website is digital scratch tickets. Also known as scratch cards, these are simple games where you need to scratch away the surface and reveal any prizes underneath. These are all found under the "Instant" tab on the Games page. You'll be able to choose how much to spend on a ticket, with prices ranging from just 5 cents, all the way to $30.
When it comes to prizes, there are some digital scratch tickets with jackpots worth six figures. If you're looking for seven-figure prizes, you'll need to head to a retail location and physically purchase one of the scratch tickets – establishments selling specific scratch tickets are located across the state.

But what are some of the best digital scratch tickets you'll find at the Michigan Lottery website? We think that new players should try the following games at the site:
Shamrock Winnings
Michigan Cash Club
Savanna Adventures
Gem Stacks
USA Cash Club
Northern Wilds
VIP Gold
King of Clubs
Amazon Adventures
Fast Buck Basketball


New scratch ticket games are added to the Michigan Lottery website regularly, so make sure you check back often to see if there's something new and exciting for you to play.
Lotteries

As you might expect, the main reason for the Michigan Lottery website is to promote the various lottery drawings available to those in the state. The biggest of these is generally the Multi-state Powerball, which regularly boasts a jackpot of over $100,000,000, while the Michigan Mega Millions can also have massive prizes. Tickets for both drawings and many more are available directly on the Michigan Lottery website. However, a few lotteries, such as the Poker Lotto, are only available by visiting a land-based retailer.
Fast Cash
The Fast Cash section showcases several instant win games, all of which have progressive jackpots. This means that the jackpot rises as more and more people play the game. All games build on the same progressive jackpot, the top prize can increase quickly. Ticket prices range from $2 for the Wild Time Progressive game to $20 for the Super Lucky 7s game.
Unfortunately, there is no way to play any of these Fast Cash games online. Instead, they are available at brick and mortar retailers – you'll be able to find the retailer closest to you by clicking the "Find a Retailer" button. Michigan has 10,500 retail locations where you can purchase lottery tickets.
Pull Tabs
Next up are the games in the Pull Tab section, these are also only available in land-based retailers. They're called 'pull tab' games because you simply pull a tab to reveal whether you've won a prize – the gameplay really couldn't be much more straightforward. There are many different pull-tab games available by the Michigan Lottery, ranging in price from 50 cents to $5. The most you can win from a single game is $30,000.
Keno
Keno is an exceptionally popular game throughout the world. The basic premise is simple: select from different numbers, and then hope that the balls drawn match the numbers you've chosen. The more numbers you hit, the bigger your prize will be. Essentially, it's something close to a mix of bingo and lottery. It's loads of fun to play, plus the prizes can be huge!
The Michigan Lottery offers seven different keno games. Five of these are available online, while the other two are only available to play in-store. It's possible to play a game of online keno for as little as 25 cents, up to $20. The top prize available online is $500,000. Those who head to a store and purchase a ticket for the Club Keno game could win up to $2,000,000.
Second Chance
Finally, there are 15 different games in the Second Chance section. However, none of these games are available online – instead, you must visit a retailer to buy your ticket. To play, you'll simply need to scratch the cards and reveal any prizes underneath. If you don't win, you'll get a second chance to win online.
Michigan Lottery Mobile App
Do you prefer to play using a mobile device? If so, the Michigan Lottery offers a superb mobile app, which is downloadable for free for both Android and iOS devices. The app has many purposes, but the biggest is that you'll be able to play an extensive range of instant games, all of which offer real cash prizes. You'll also get to play the Daily Spin to Win game, which can lead to rewards every day. All games fit perfectly on screens of all shapes and sizes and it also allows touchscreen capabilities.
The mobile app allows you to get tickets for various lotteries, including Powerball and Mega Millions. In addition, you can locate retailers that sell the tickets. What's more, you can scan tickets using your device's camera to check if they're winners, as well as check the winning numbers of various lotteries. Finally, you can watch live Keno Club drawings.
Overall, the Michigan Lottery app is an exceptionally good one, offering something for both online and offline players. It's incredibly intuitive to use, plus there are regular updates provided, which often add more games to the line-up.
Michigan Lottery Promotions
Looking for a welcome bonus for the Michigan Lottery website? If so, you're in the right place, as we've got an exclusive bonus code for new players! It gives new players 20 free games when they make their first deposit.
Follow the steps below to claim your fantastic welcome bonus at the Michigan Lottery website:
Create an account at the Michigan Lottery website
Head to the deposit section
Choose your preferred depositing option
Enter all requested details, including

promo code MICHIGAN20.

Click to confirm your deposit
Your deposit and bonus games will appear in your account immediately


In addition, you will also find that there's a promotion called Daily Spin to Win, which gives you a daily chance to earn rewards. You'll simply need to spin a wheel and find out whether you've won a prize. There are various prizes, including online bonuses and free coupons. In total, a lucky player wins over $5,000 each month!
Next up, there's the Let's Play Giveaway bonus. To enter into this bonus, simply play an online game or scan an offline game using your mobile device. The featured games change every month, and you'll find the current ones on the Let's Play Giveaway page. One player will win $5,000 cash every month, plus 50 other players will win $100 online bonus credit.
In addition to the Michigan Lottery bonuses and promotions mentioned above, other promotions are regularly available. Therefore, you should check the Giveaways page to find out about the current promotions you can take part in.
Perhaps the only criticism we'd have of the Michigan Lottery's bonuses is that there's no loyalty program. This means that those who regularly play at the site or buy tickets in a retail location do not receive rewards for their ongoing play.
Safety & Security
It's vital to remain safe and secure when doing anything online, and this is definitely the case when it comes to playing at the Michigan Lottery website. So, how do they keep you safe? The most important way in which they do is by using SSL encryption to protect all transactions. This technology encrypts your details when communicating with the site, meaning that any unauthorized third parties can't use them.
In addition, you will also find that the site is appropriately licensed under Michigan law. To receive a license of this type, the site must conform to strict security protocols and offer an exceptionally safe playing experience. You should never play any real money games online at a website without a license of this type.
If you are concerned about entering your card details at the Michigan Lottery website, we recommend using PayPal instead. You can find out more about PayPal in the next section of this Michigan Lottery review.
Deposits & Withdrawals
It is possible to deposit at the Michigan Lottery website using the following options: credit/debit card, PayPal, online game card, and bank transfer. The most you can deposit at the site every week is set at $505. All deposits are instant, aside from those made using bank transfer.
Whenever you win anything up to $600, the money is automatically deposited into your online account.
If you win more than $600 but less than $50,000, you'll need to make an online claim. First, head to the My Account section and then follow the instructions. Second, you need to provide a government-issued photo ID and your Social Security card. Finally, if you win over $50,000, you'll need to make an online claim, as well as visit the Michigan Lottery headquarters, which is in Lansing.
Once you have gone through any required processes, you can withdraw your funds at any time, with the minimum withdrawal amount of just $10. The time it takes for your money to reach you depends on the banking option you choose to use.
Customer Support
Customer support is a vital aspect of any online gambling site. If you run into a problem at the Michigan Lottery website, you have three contact options. Most choose to make contact using the live chat feature, as it's the simplest way to speak with a member of the Michigan Lottery team. It is also possible to call them on 1 (844) 887-6836 or email them using their online contact form. There's also a great Player Resources section, which allows you to find answers to questions without contacting the site.
Conclusion: Michigan Lottery
There's no doubting the fact that the Michigan Lottery website is the perfect destination for those in Michigan looking to buy digital lottery tickets, with many of the games offering huge prizes to the luckiest of players. However, that's not everything offered, as you'll also be able to purchase many digital scratch tickets, which are exciting and offer some big prizes.
Those deciding to play at the Michigan Lottery website find that they can claim a great welcome bonus, providing they use the code MICHIGAN20. This bonus gives players 20 free games. Other promotions are also available, although there's no loyalty program. Players also can deposit and withdraw easily and contact the site in a variety of ways.
Overall, those looking to play the lottery and scratch games in Michigan should definitely visit the Michigan Lottery website, as it offers a fantastically enjoyable experience. However, perhaps more importantly, it offers some of the most significant prizes available in the state.