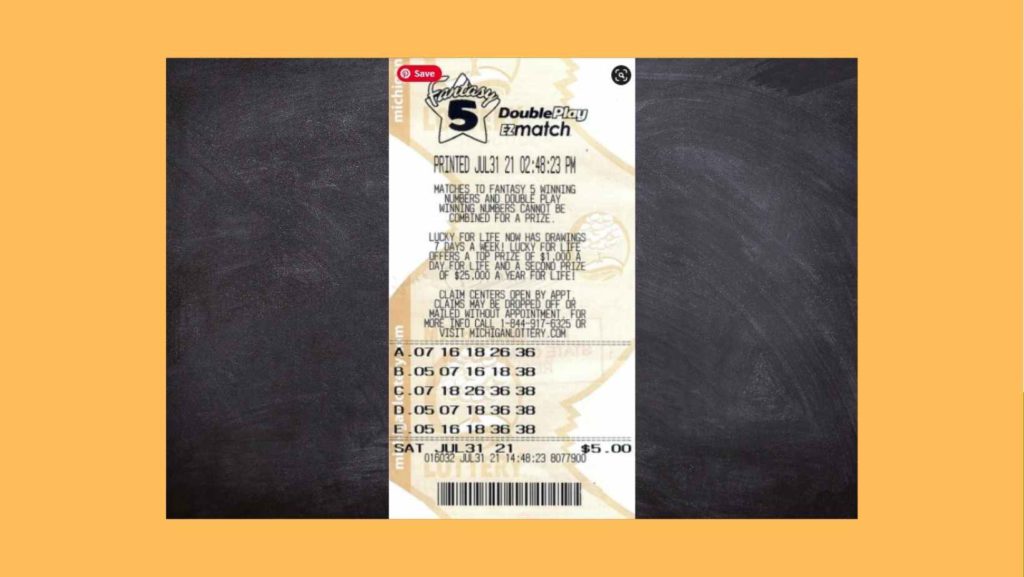 Lottery Research helps a 59-year-old Macomb County, Michigan man win $376,564 playing the Fantasy 5 Michigan Lottery game. Macomb County is in the northern part of the Detroit metro area. The player, who wants to remain anonymous said he started researching the most common winning numbers drawn for the Fantasy 5 drawing. As a result, he chose 5 matching numbers in the July 31, 2021 drawing. His numbers are 5, 7, 18, 36, and 38. In addition, he bought the winning ticket from the D Brothers Party Store in Roseville, Michigan.
He saw the drawing and thought the numbers looked familiar so he got the ticket from the kitchen. After comparing the numbers he kept thinking: "No way is this happening to me!" His lottery research paid off. He visited the Lottery Headquarters, in Lansing, Michigan to collect his prize. With his winnings, he plans to travel and then invest the remainder.
How to Play Fantasy 5's Michigan Lottery game?
A Fantasy 5 lottery ticket costs $1 to play. However, you can add additional games to the ticket called EZmatch and Double Play. Each add-on game costs $1. The EZMatch game gives a person the chance to win up to $500. In addition, Double Play gives a second chance to win a prize of up to $110,000. The drawings are every day at 7:29 pm EST. Also, tickets are available at 10,500 retail locations and online at the Michigan Lottery's website.
Lottery Research and FREE Tickets
If you want to conduct lottery research to pick your numbers there are resources online. Also, you can try your luck playing 20 FREE instant win games on the Lottery's website. All you have to do to receive the tickets is sign-up using promotion code MICHIGAN20. There is no deposit required to receive the FREE games. It is available to residents of Michigan that are over 18 years of age.