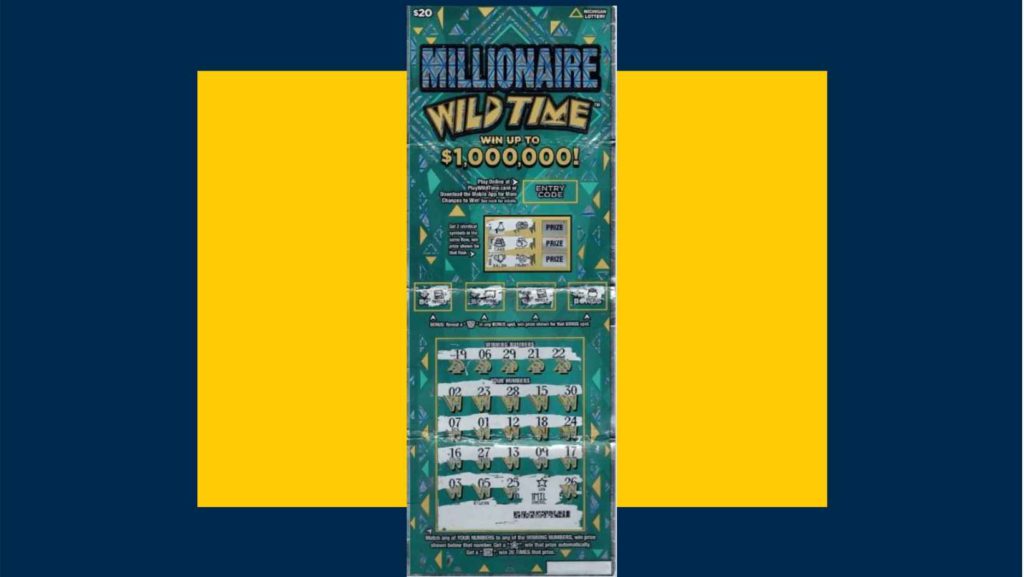 Millionaire Wild Time Instant Game yields a $1 million prize to a lucky Lottery player. What would you do if you won $1 million playing the Michigan Lottery? Arnold Kleindienst, a 46-year-old man, from Sand Creek, Michigan won $1 million from the Millionaire Wild Time instant game. He plans to go to Disney World, pay for home improvements, and put the rest in savings. Sand Creek is located in Lenawee County, southwest of Detroit, Michigan. He bought the Millionaire Wild Time instant game ticket from the Country Market in Adrian, Michigan.
Kleindienst claimed his prize while visiting the Lottery headquarters in Lansing, Michigan. Lottery players can choose to receive a one-time lump sum payment or 30 years of annuity payments for the entire amount of the prize. He chose to receive a one-time payment of approximately $634,000. He said, "Winning is a great feeling! It eases stress and will make life easier."
How do you play the Millionaire Wild Time Instant Game?
The ticket for the game costs $20. First, you scratch away a portion of the ticket to reveal various symbols in the play area. If the play area reveals 2 of the same symbols in a row, you win the prize shown in the row. In addition, there is a bonus row. If you reveal a "W" in the bonus area you automatically win the Bonus prize shown. Second, if any of the winning numbers match your winning numbers you will win the corresponding prize. Next, reveal a "star" symbol, and win the prize shown automatically. Finally, if you are lucky enough to scratch and reveal a symbol showing "20X" you will win 20 times the prize shown. The overall odds of winning the Millionaire Wild Time Instant Game is 1 in 3.45 tickets.
Millionaire Wild Time Prizes Remaining
The game began in August 2020. So far, $91 million in prizes have been claimed. Even though there are no $1 million tickets left, you could still win the nine $10,000 prizes left or 165 $1,000 prizes remaining. The instant game tickets are available at 10,500 brick-and-mortar retailers across Michigan.
Free Games from Michigan Lottery
Visit our Michigan Lottery page to learn how to receive 20 FREE instant win online games. You must be 18 years or older to play and be a Michigan resident.