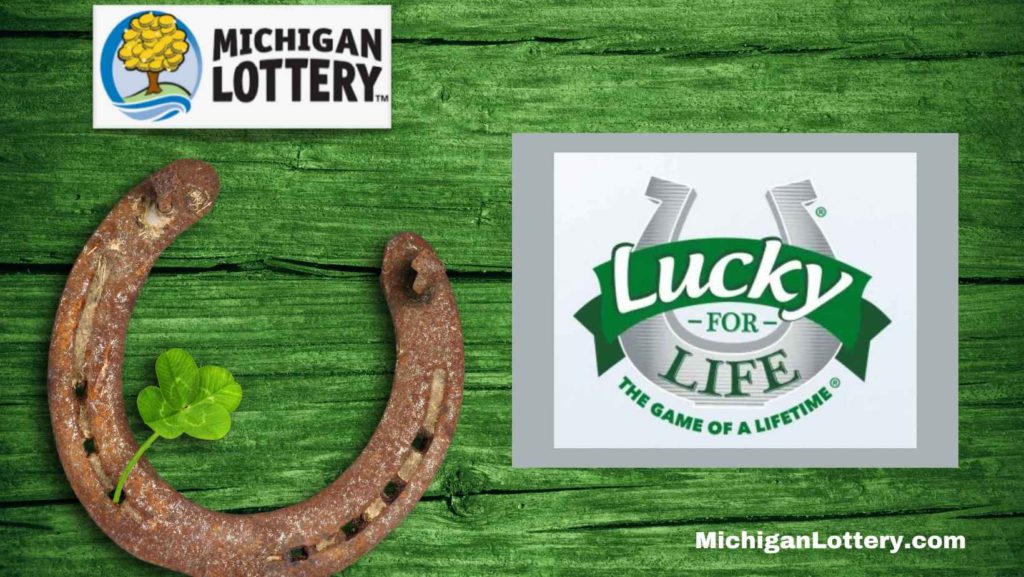 Lucky for Life has a new meaning for someone's life in Michigan! A lucky Michigan Lottery player who matched all five white balls numbering 11, 12, 16, 38, and 48 won a big prize. Recently, the drawing was expanded from twice weekly to seven days a week. The ticket was purchased online at MichiganLottery.com. The Michigan Lottery website is available to play online games and to buy other types of lottery tickets. Read our review of the Michigan Lottery.
Lucky for Life Frequently Asked Questions
How does a Lucky for Life Michigan Lottery winner receive their prize?
The winner has two options to collect their prize. First, the winner can receive annual payments of $25,000 per year for a minimum of 20 years of life. If the person lives past 20 years they will continue to receive the payments until they pass on. Secondly, the winner can opt for a one-time lump sum cash payment totaling $390,000.
How does a Lucky for Life Michigan Lottery winner claim their prize?
The winner needs to contact the Michigan Lottery PR Division at (517) 373-1237 for an appointment to claim the prize in person. Afterward, the person must visit the Lottery headquarters located in Lansing, Michigan. Also, Lucky For Life tickets must be claimed within one year of the drawing date.
How do I play the Lucky for Life Michigan Lottery game?
First, each ticket costs $2 per play. The tickets give a person a chance to win prizes from $3 to cash for a lifetime. The grand prize is $1,000 per day for life. In order to win this prize, the player must match five numbers drawn ranging from 1 to 48. In addition, the player must then match a Lucky Ball that has a range from 1 to 18. Also, if you are lucky enough to match 5 white balls you will win $25,000 a year for the rest of your life. The drawings are held each day at 10:38 p.m. EST. You can buy tickets at 10,500 retailers across the state or online at MichiganLottery.com. You must be a Michigan resident over 18 years old to purchase the tickets online.
Michigan Lottery Online Games
In addition to Lucky for Life, the Michigan Lottery offers over 90 different games on its website. If you are a Michigan resident over 18 years old you can register to play online. Above all, you should claim the 20 FREE instant win tickets that are available to you online. All you need to do is sign up at MichiganLottery.com and use Promo Code MICHIGAN20 and you will get the FREE games. You do not even have to make a deposit to receive the FREE games.
In conclusion, you should first sign up for the Michigan Lottery. Secondly, you need to claim your FREE games. Finally, why not give Lucky for Life and try and see how lucky you are.