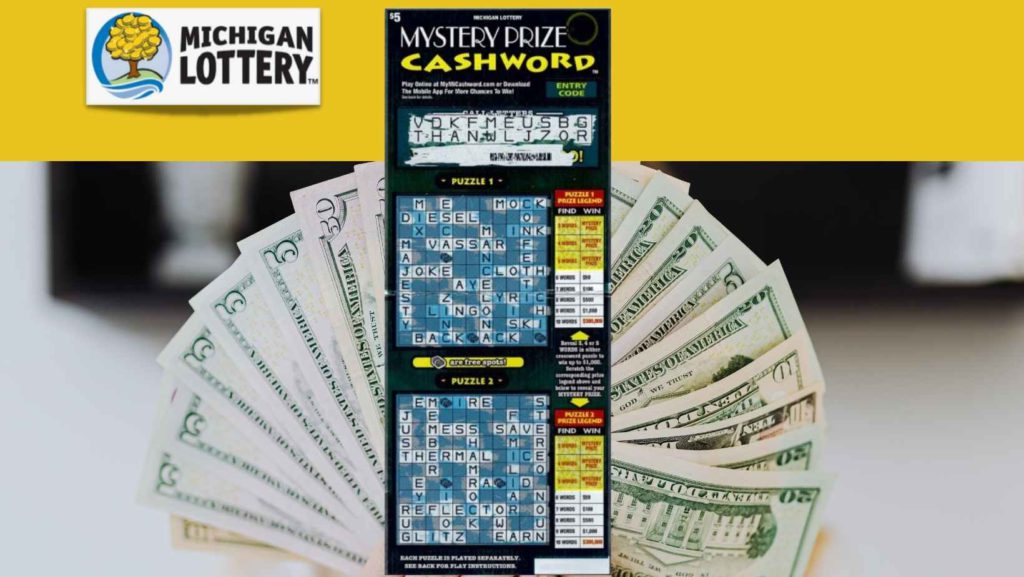 Mystery Prize Cashword Winner
Mystery Prize Cashword instant game pays Michigan Lottery player from Ionia County $300,000. The 68-year-old woman, who chose to remain anonymous, said she initially thought she won only $100. She usually plays the Cashword game daily. After scratching the ticket, her husband scanned the ticket using the Michigan Lottery app to determine her prize winnings. Therefore, to their surprise, the app disclosed they won the $300,000 Cashword Instant Game top prize. In addition, she bought the winning ticket from Cork and Bottle Liquor in Charlotte, Michigan. She plans to pay bills and save the remaining money.
"It feels unbelievable to win a $300,000 prize. It still hasn't sunk in," the player said.

MI Lottery Connect
The Mystery Prize Instant Cashword game began in December 2020. So far, players have won over $30 million playing the game.
How to Play the Cashword Instant Game?
How to play the Mystery Instant Cashword Game from the Michigan Lottery?

First, you buy a ticket from one of the 10,500 lottery retailer locations in Michigan. The tickets cost $5 each and prizes range between $5 and $300,000. After you buy the ticket scratch all of the CALL LETTERS that reveal 20 letters. Then, match the CALL LETTER to the same letters shown in the CROSSWORD Puzzles. Again you scratch off the area with the corresponding letters. If you match three or more words in the crosswords puzzles you win the corresponding prize. All of the words must be revealed to win. A completed word means every lettered square in a vertical or horizontal square must be matched to one of your call letters. An area showing "Cash" is a free word space. No CALL LETTERS are needed to complete the word for this space.

To win the MYSTERY PRIZE you must have revealed 3, 4, or 5 completed words in either crossword puzzle. Finally, the MYSTERY PRIZE is shown once you scratch the prize area.